Description
MeisterR GT1 for the Mazda MX5 Miata (ND) 15-on is race proven suspension designed for both the road and track. The GT1 coilovers for the Mazda MX5 Miata (ND) 15-on are manufactured and engineered by suspension masters in the UK.
All Meisterr GT1 feature our unique Staggered Digressive Valve (SDV) technology which enables the damper to absorb uneven surfaces whilst retaining excellent steering response and control. This unique valve technology provides responsive turn in, superior chassis control and sublime ride comfort. Our advanced suspension technology provides excellent all round performance on the road and track without compromise.
Since 2008, MeisterR Advanced suspension has been extensively tested by enthusiasts through to professional race teams across motorsport disciplines. The latest GT series of suspension offers the very best in performance suspension for the GT1.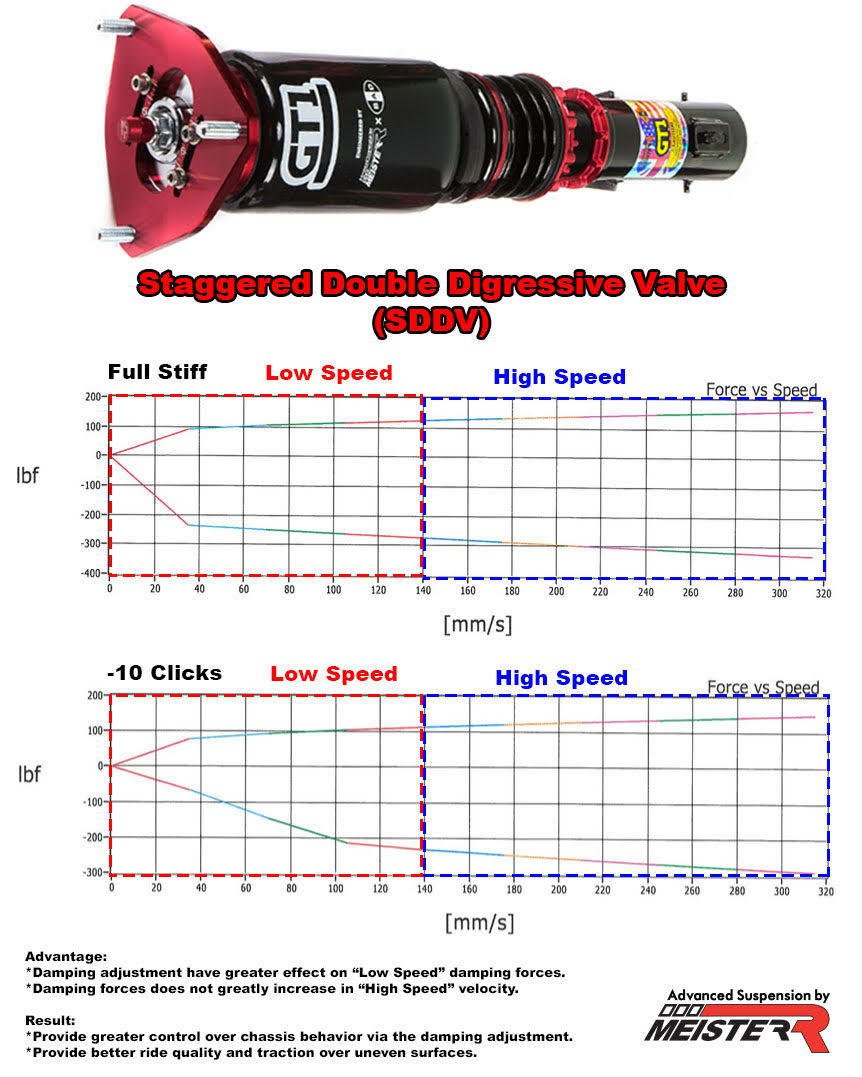 Main Features:
32-stage damping adjustments (Compression and Rebound Combined)
Staggered Double Digressive Valve (SDDV) technology provided unique digressive damping curve on compression and rebound.
Independent ride height and springs pre-load adjustment.
Bump Stop and Rubber Boot included.
2 year limited warranty.
Spring Rate and Information:
Front Top Mount: Aluminium with harden rubber bush
Front Spring Rate: 6kg/mm
Rear Top Mount: Extended aluminium with harden rubber bush
Rear Spring Rate: 4.5kg/mm
Meisterr GT1 are custom built to order for the Mazda MX5 Miata (ND) 15-on,The GT1 are custom built specific to your intended use. Typical build time is 4 – 6 weeks, please enquire when ordering.